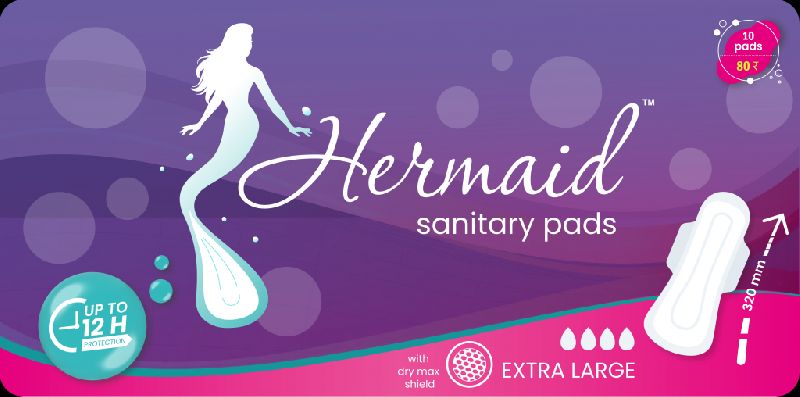 It should go without saying that you must keep yourself clean and hygienic throughout your periods. Not only does it have an effect on your health, but it is also necessary for the prevention of certain ailments such as UTIs and yeast infections. As a result, the main and most critical maintenance is to change your pad often during your menstrual cycle. The ideal pad is the dry net pads supplied by the Dry Net pads exporters.
How Often Should a Pad Be Changed?
As per health professionals, you should change your sanitary napkin every four hours. Tampons must be changed every two hours if they are used. These hours, however, cannot be generalised because they are also dependent on the quality of your sanitary napkin and your unique demands. Some women may have a lesser flow, while others may have significant bleeding. As a result, modify it to meet your needs.
What Else Should Be Considered?
Yes, you must replace it according to your needs, but ensure that you do not use the same sanitary napkin for an extended period of time. This is due to the fact that after menstrual blood has left the system, it becomes polluted with the body's natural germs. Not just on heavy days, but also on light days, the blood becomes polluted since your pad is moist. As a result, organisms grow in wet and warm environments, which can lead to bacterial vaginosis, urinary infections, and itchy skin.
Change It Regularly
You may have times when your blood flow is reduced. But that doesn't mean you shouldn't replace your sanitary pad. You should change your pad at regular intervals to keep yourself sanitary.
Select Only One Sanitation Method at A Time
On heavier days, women typically use two sanitary napkins, a pad, and a piece of cloth, as well as tampons in conjunction with sanitary pads. While this may be useful with a strong flow, it is not a healthy solution. Two cleaning techniques would absorb more blood, and you are unlikely to replace pads on a frequent basis. This can cause infections and vaginal rashes, and if you use a tampon, you may become susceptible to TSS (Toxic shock syndrome).
The Perfect Way
Throughout your menstrual cycle, replace your pad at periodic intervals and prevent using the same pad for more than 3 or 4 hours at a time. Dispose of discarded sanitary pads correctly, since they can serve as a breeding ground for germs and diseases. Every time you change your sanitary pad or use the toilet, wash your hands. Seek medical assistance if you discover a pad rash or an infection.
Final Words
Regardless of whether the pad is totally covered or not, it is normally suggested to change it every six to eight hours. This is due to the fact that menstrual blood can generate a bad odour, which increases the risk of skin rashes and infections. It is not just the time that is important, but also the quality and capacity of the pad. As a result, regardless of blood flow, if you notice a bad odour, change the Dry Net pad right away.