Feminine Hygiene Products Make Life Easier For Women Today
Posted by Admin on September, 23, 2021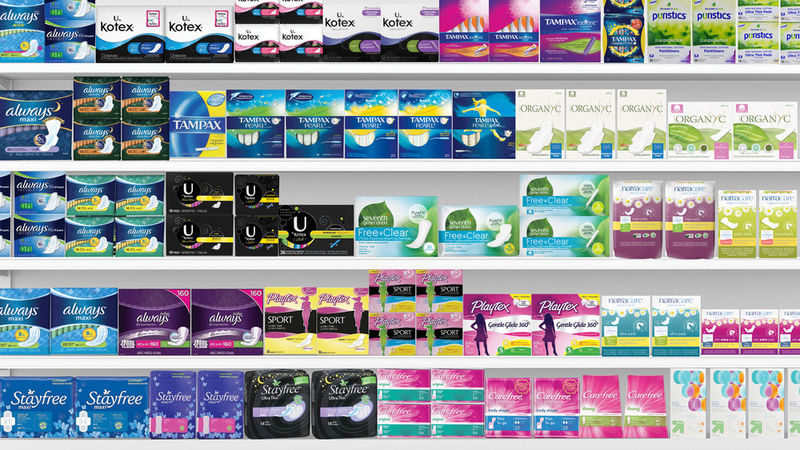 Feminine hygiene or menstrual hygiene is a very sensitive and delicate issue that many women shy away from. It has been a taboo for women in societies that are claustrophobic on such issues. From times immemorial, this has been a hush-hush topic that no one would like to discuss even behind closed doors, let alone publicly.

The Mystery Shrouding Feminine Hygiene – A Myth
Do we know why? It was considered to be an inauspicious thing when a woman's menstrual cycle began. Women were banished from daily life as if they were untouchables. Routine life would be disturbed all because of one natural phenomenon that society failed to think rationally about.

Some societies even sent their womenfolk to five days of isolation till they could resume normal again. Many fatalities have occurred to the women and, it was still considered to be normal. They were totally kept away from every normal activity to ward away evil. Such was the ridiculous society that our ancestors lived in. But it was the notion back then.

The Myth Busted
The times have changed and, people have begun to think differently about it. It has gained a new perspective today. People have realized that it is a natural phenomenon that can be dealt with even without abstaining from the normal schedule.

Awareness On How To Stay Clean
Staying clean and maintaining proper hygiene during those few days is a thing that every little girl must be made aware of. This education begins right from home and, her first teacher is her mother. It is the duty of a mother to teach her little girl that she must maintain that should become a ritual for her.

Feminine Hygiene Products
In the olden times, ladies used cloth that was utterly unhygienic. To maintain hygiene, there are many Feminine Hygiene Products in the market nowadays. It is a matter of prime concern to understand what these products are.

These products include things like sanitary napkins or towels or pads, tampons, pantyliners, menstrual cups, ziggy cups, menstrual sponges and period panties. Other products in this range are douches, feminine wipes and soap. But soaps are not recommended because the vagina is a self-cleaning organ that has the capability of flushing out foreign bodies or bacteria that is present there.

From the list of all Feminine Hygiene Products that dominate the market today, the most commonly used item is the sanitary napkin or towel or pad. The market is flooded with many brands of napkins that women can safely use.

These sanitary napkins are disposable and, so they are safe. Reusing items may lead to bacterial infections and other related diseases. If they are purchased from reputed or branded companies then the chances of any mishap are alleviated altogether.

Deterrents To Access Feminine Hygiene Products
Sometimes such products are not easily available despite them being present in the open markets. The cost factor may be a deterrent for women in poor countries and where there are low-income groups. This is a big shame today because according to the WHO and UNICEF there are 1.9 million women of reproductive age. It should be made available for them.

Where To Get The Feminine Hygiene Products From
With many companies manufacturing the products, it is easily available because there are many Feminine Hygiene Products Exporters who are aggressively marketing them. There is no difficulty in acquiring them as such.
This entry was posted on September, 23, 2021 at 12 : 22 pm and is filed under Sanitary Pad. You can follow any responses to this entry through the RSS 2.0 feed. You can leave a response from your own site.